Masao Ito
(Representative Director, CEO)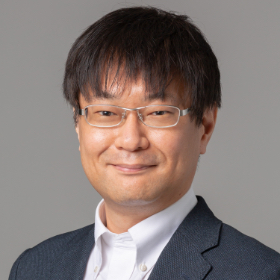 With Big Data × AI technology tackling the challenges of a rapidly changing society
The origin of "User Local" is from "/user/local", a directory where various tools are stored in the hard disk. The other comes from the idea of "a company close to the user's location. The latter meaning is more important to us.
The strength of our services is that they are always developed from the user's perspective.
The fields of IT and AI are constantly evolving, and while it is important to improve the accuracy of our services and create new products to keep up with these changes, it will not lead to customer satisfaction if the systems are only used by the system development vendors themselves as they pursue their research. We place great importance on providing services that are grounded in the needs we perceive in the course of operating the service.
Speed is the key to winning the market among competitors. Nowadays, chatbots are not uncommon for companies, but I think we commercialized them at a very early stage in Japan. In general, the success rate for new businesses is not very high, whether it is a large company or a venture company, but we set the criteria for commercialization as whether or not the idea will take shape within three months. If it takes longer than three months, the concentration will not last and the idea itself will become outdated. If three months is used as the standard, the underlying technology is considered from the established one. I am proud of the fact that the accumulation of such knowledge and know-how has led to the speed of product realization.
We have a vision of "Driving global evolution by combining big data and AI," and we believe it is important to be able to do things online with ease that were previously only possible offline, such as contact points for public institutions and monitoring systems for online university exams. Also, we respect experimental approaches as much as possible. Although there may not be a need for such services at the time, we provide many such services to society. Even if the service does not directly lead to sales, even if it is a free service, we can gain knowledge. If our customers use our services, we can get various feedbacks and build up our track record. This is what leads to our growth.